Here you'll find photos suitable for use in articles in magazines and newspapers. Click on an image to see a caption explaining the image. Right-click on the link beneath a photo to download a very high resolution full-sized version.
You're also welcome to contact Florrie personally, of course.
All photos by Cliff DesPeaux, who did a wonderful job. We'd hire him again in a second. And will. Soon.
Also, check out these images of Florrie and Chuck (and others). And there are more images on our Flickr page. Written permission is required to use photos not shown below.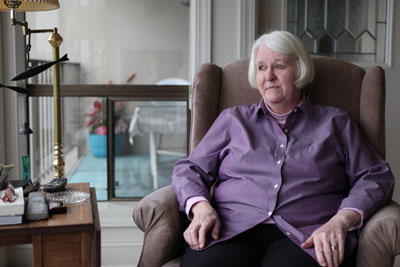 Florrie Munat looks out at Puget Sound · JPEG · 9.1 MB · 5616 x 3744 pixels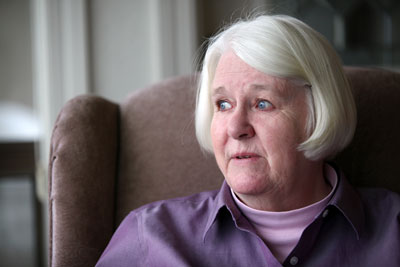 Author Florrie Munat in repose · JPEG · 10.7 MB · 5616 x 3744 pixels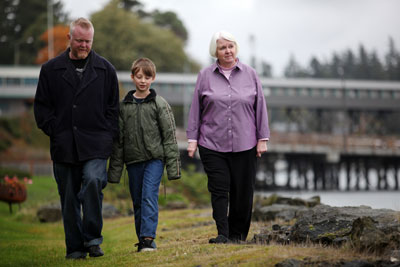 Florrie, Ted, and Sharky Munat by Puget Sound · JPEG · 10.2 MB · 5616 x 3744 pixels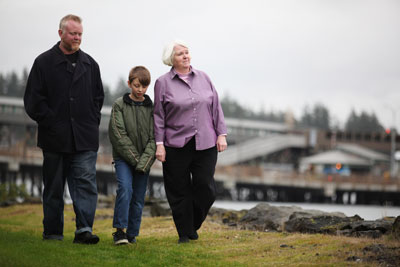 Florrie, Ted, and Sharky Munat on Bainbridge Island · JPEG · 7.9 MB · 5616 x 3744 pixels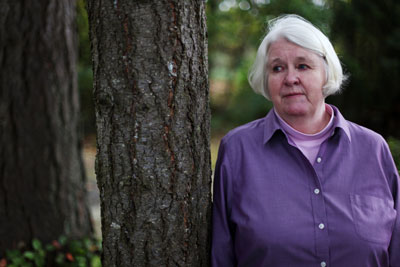 Florrie Munat near Island Health · JPEG · 10.1 MB · 5616 x 3744 pixels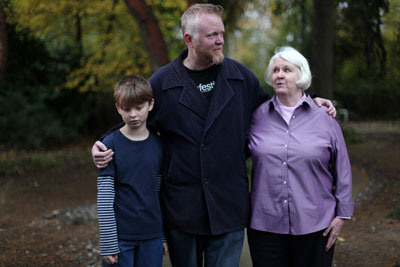 Florrie, Ted, and Sharky Munat near Island Health · JPEG · 10.4 MB · 5616 x 3744 pixels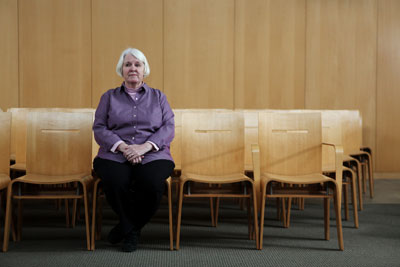 Florrie Munat in the Chapel at Grace Church · JPEG · 9.8 MB · 5616 x 3744 pixels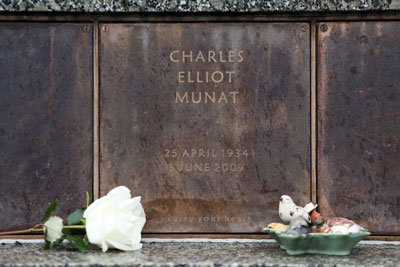 The final resting place of Chuck Munat · JPEG · 12.2 MB · 5616 x 3744 pixels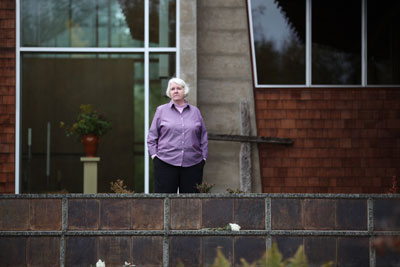 Florrie Munat at Grace Church · JPEG · 7 MB · 5616 x 3744 pixels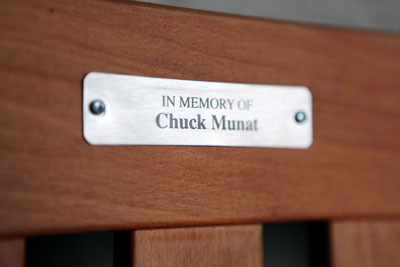 Plaque on the Chuck Munat memorial bench · JPEG · 10 MB · 5616 x 3744 pixels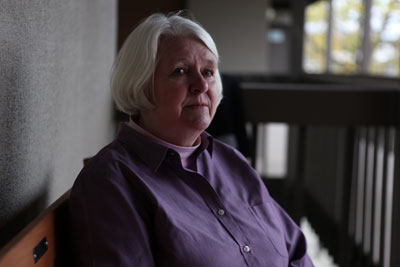 Florrie Munat relaxing on Chuck's memorial bench · JPEG · 9.3 MB · 5616 x 3744 pixels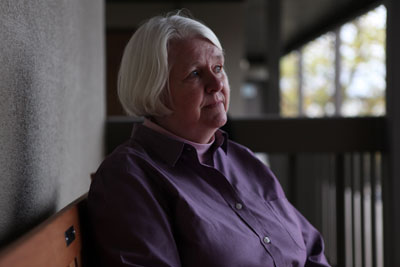 Florrie Munat enjoys Chuck's memorial bench · JPEG · 8.2 MB · 5616 x 3744 pixels